The Licensure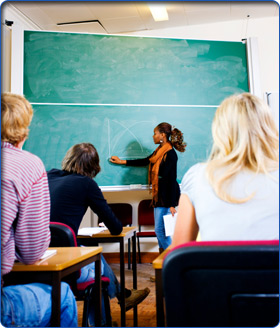 If you are a highly qualified teacher and a graduate of a top ranked university, or graduated at the top of your given university, I want to invite you to partake in this exciting opportunity.  As a top tier teacher you know that the satisfaction of the job comes from helping students.  You also know that on occasion you would like more compensation for what you do.  Now is your chance to get more satisfaction from helping more students and increase your compensation as well. 
As a Top Teacher Test Prep teacher you are uniquely positioned in the community. You have the trust of the students and families you work with, you know the strengths and weaknesses of your students and above all you are a teacher with skill in this particular area.  Often teachers go to work for other test prep companies because they don't have the time to set up the system themselves or the confidence that they can do this on their own.  The goal of Top Teacher Test Prep is to provide the structure you need to develop a tutoring business of your own as a part of our network.   In doing so you can draw from the experience and knowledge of our team and avoid some of the pitfalls associated with starting up a business on your own.  This is a low risk venture because there is little to no overhead involved and the licensure fee is negligible.
We help you with all aspects of your business from setting up, to purchasing materials, to advertising and getting and keeping clients.  As your business grows, so does our assistance.  If you want to expand beyond in-home prep to offer classes and college consulting we will help you with every step along the way.  You work as much or as little as you want and the fees are never prohibitive.  This is truly a case of determining your own income and having the opportunity to get rewarded in proportion to the time you put in as an educator.